Autumn is a wonderful time of year. The leaves start to change color, the weather starts to cool down, and Thanksgiving is just around the corner. So if you're looking for some fun autumn crafts to do with your kids or with friends, look no further. This blog post includes a variety of different crafts that will get you into the autumn spirit. From leaf crafts to pumpkin crafts, there's something for everyone. So get out those craft supplies and have some fun!
Fall-themed crafts: from thanksgiving decor to fun autumn activities
Are you looking for fun and festive fall crafts to help get you into the autumn spirit? Well, look no further! We've got a great list of fall craft ideas for both adults and kids. From easy DIY projects to more complex ones, there's something here for everyone.
For the adults, we love these ideas for personalized pumpkins, cute Thanksgiving decorations, and even a few Halloween crafts. And for the kids, we've got some really fun projects like leaf rubbings, acorn painting, and apple stamping. So whatever your skill level or interest, we're sure you'll find a project (or two!) to try out.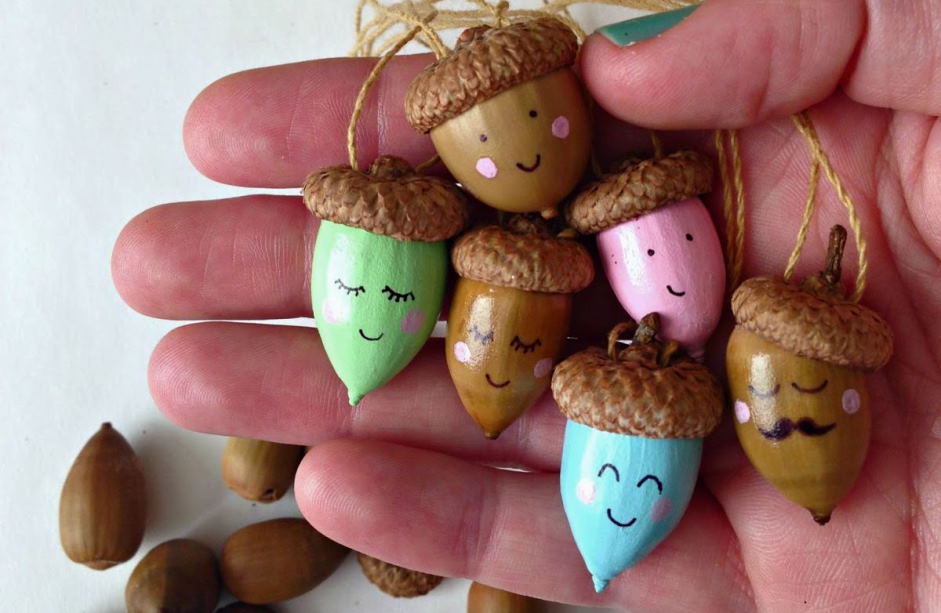 So what are you waiting for? Get crafting!
Personalized Pumpkins
These personalized pumpkins are a great way to add a personal touch to your Halloween decorations. Carve or paint your name, initials, or favorite design onto a pumpkin, and voila! Finally, you've got a one-of-a-kind decoration that is sure to impress your guests.
Thanksgiving Turkey Crafts
Get into the Thanksgiving spirit with these fun turkey crafts! From turkey handprint art to paper plate turkeys, there's something here for everyone. These projects are perfect for kids and adults and will surely get you excited for the upcoming holiday.
Halloween Crafts
Halloween is the perfect time to get crafty! From spooky decorations to festive party favors, there are tons of great ideas for Halloween crafts. Whether you're looking for something easy or complex, we've got a project for you.
Leaf Rubbings
This easy leaf rubbing project is perfect for kids of all ages. Collect some leaves from your yard (or go on a nature walk to find some!), place them under a piece of paper, and rub them with a crayon or pencil. The result is a beautiful work of art that celebrates the autumn season.
Acorn Painting
This acorn painting project turns fall's favorite nut into a work of art. This is a great activity for kids as it allows them to get creative and use their imaginations. Plus, it's a great way to recycle any acorns you may have lying around the house.
Apple Stampeding
Stampeding apples is a fun and easy fall craft that kids will love. Dip an apple in paint and stamp it onto paper. You can use this project to create festive artwork or thank you cards. Either way, it's sure to be a hit with the little ones.
Pumpkin Suncatchers
These pumpkin suncatchers are a beautiful and easy way to decorate for fall. Made with just a few simple supplies, these suncatchers can be hung in a window or on a door to add a touch of autumnal cheer to your home.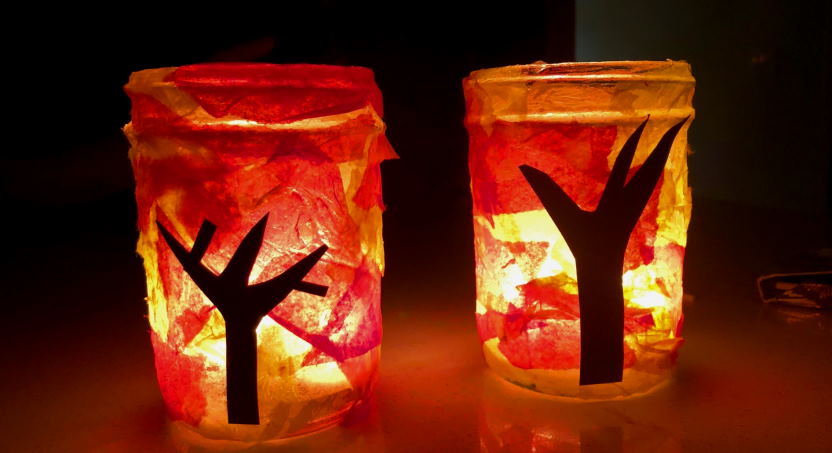 Fall Wreaths
Welcome guests into your home with a beautiful fall wreath. There are many great ideas for DIY wreaths, from simple ones made with leaves and berries to more complex designs featuring pumpkins and gourds. No matter your skill level, you're sure to find a wreath project you love.
Corn Husk Dolls
Corn husk dolls are a fun and easy craft that kids will love. These dolls are made with just a few simple supplies and can be customized to look however you want. So get creative and see what you can come up with!
Thanksgiving Place Cards
Add a personal touch to your Thanksgiving table with these DIY place cards. There are many great ideas for making them, from simple ones made with paper and markers to more complex designs featuring leaves and feathers. You're sure to find a place card project you love, regardless of your skill level.
We hope you enjoy these fall crafts for adults and kids! Then, get into the autumn spirit with these fun and festive projects.